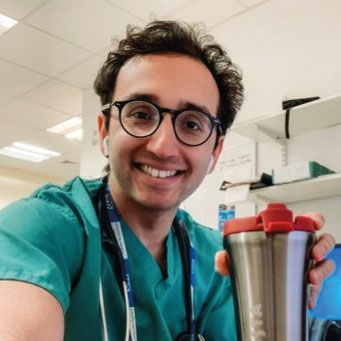 "One of our BMAT-expert tutors will guide you through the avenues of learning, he'll make sure you go away with the knowledge from every section of the course and of the BMAT exam! You'll feel much more confident about the test at the end, that's for sure!"
Here's what you need to know about the BMAT Crash Course by Ali Abdaal.
We've been running these courses for the last 6 years, and have taught over 10,000 students. Check out our Reviews page to see what some of them had to say.
We also run courses for the UCAT and Interviews, if either of those tickle your fancy.
Our course lasts 7 hours. It's not enough to fully prepare you for the BMAT. But it's a great foundation.
Our course lasts 7 hours. It's not enough to fully prepare you for the BMAT. But it's a great foundation.
While Section 1 is notoriously hard to 'teach', we'll take you through some of the most difficult questions and explain them step by step, so you can start understanding the way to go for each of the categories and then do them on your own. We know a huge part of these types of questions is pure number handling, but we've done our best to categorise the various questions they like to ask, and to go over some strategies and techniques for tackling those questions.
Biology, Chemistry, Physics, and Maths conform Section 2 of the BMAT. As if that weren't enough, you'll need to beat the clock for this one as you'll only have a minute per question! As part of the Crash Course, we'll teach you all the Physics you need for this section, going through Biology and Chemistry as well, so you can face any question that may come up in this section.
Last but not least, we'll dedicate the final hour to essay strategy, plan, and structure, so you know what you'll be doing for section 3 of the BMAT. Going through the perfect introduction and conclusion, you'll learn tips for every aspect of the structure of your essay. Just like the exam, we'll finish with the cherry on the cake, which (if done well), will give you that extra that admissions tutors are looking for.
We'll start with an introduction & Section 1 Critical Thinking.
Then it's time to work on Problem Solving – Section 1.
Break for lunch and take a breath.
Moving on to Section 2 Biology, Chemistry, and Maths.
It's time to start Physics – Section 2, questions and strategies.
After so much work, we'll take a break (just a little one).
The perfect time for the essay section – Section 3.
Q&A time. Strengthen your knowledge and solve all your doubts.
BMAT Crash Courses run every year most weekends from July to October.
The BMAT Crash Course is available basically every weekend from July till October. These courses all run live on Zoom.
You can revise the dates and secure your place for one of the remaining courses for this year by clicking on the following button.
Take a look at the materials we offer to accompany your Crash Course. Like reading The Table of Contents of a book.
Take a look at the materials we offer to accompany your Crash Course. Like reading The Table of Contents of a book.
Section 1: Thinking Skills
We provide guides for everything related to Problem Solving and Critical Thinking questions (really, all question types covered!). Including tips and strategies for your incursion into time-saving techniques, we'll work through lots of example questions on the day of your course. Starting in a timed and interactive way with you, then asking the students to work on the rest on their own. The workbook includes fully worked solutions to all the questions.
Section 2: Scientific Knowledge
As we all know, Physics, Biology, and Chemistry conform Section 2 of the exam; for these, we present a helpful selection of notes to all of them, which you'll use as a base to work through this section and through the course itself.
Section 3: The Writing Task
The essay section; in this chapter you'll find a ton of information about time management, approaching your essay and starting to write it, and also some example essays! All of these will prepare you to start writing your own (practice questions included).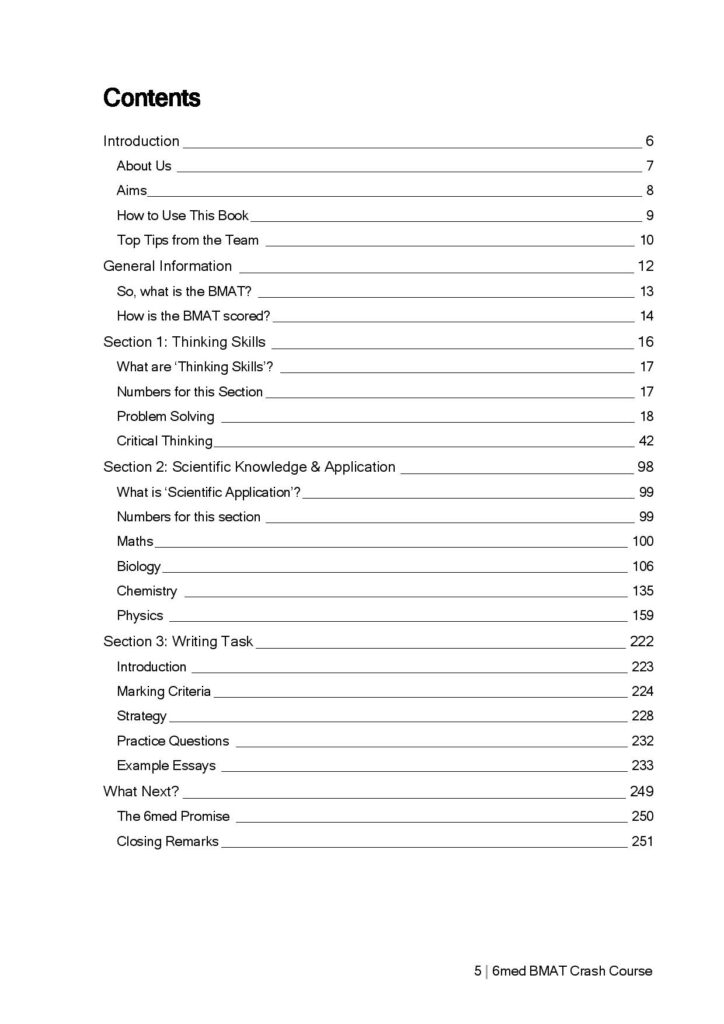 We've run courses for years and for hundreds of students that had shown lots of love towards them. Here, you can see their reviews, (none of those has been edited by us).
Book today and watch your BMAT score skyrocket.
All of our resources and courses are created and led by tutors who have recently gone through the process and passed with flying colours. We've helped thousands of students with their BMAT exam. Will yours be the next one?